How It Works
Four Easy Steps to Get Cash for Your Home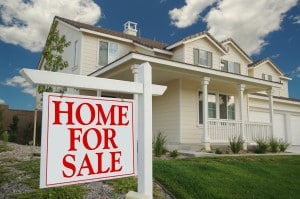 With Blue Chicken Investors, we've mastered the process of buying houses, and we can walk you through selling your house faster and easier than you might imagine. We've distilled the whole thing into four easy steps. Let us know you want to sell. Let us come by and see the house. Receive a cash offer. Sell when you're ready. If that sounds simple, it's because it is.
Step 1: Contact Us With Information About the House You Need to Sell
If you are a homeowner and are interested in working with the Nothern Kentucky cash home buyers at Blue Chicken Investors to sell your house fast, step one is to get in touch with us by phone or online.
You can give us a call at 859-479-2997, fill out our simple and easy online form, or even stop by to talk to one of our representatives in person.
We're located at 4135 Alexandria Pike, Suite 109, Cold Spring, Kentucky, 41076. Give us a call for our office hours as things are still in flux.
During this first step, we will learn a little more about you, you will learn a little more about us, and we will learn a little more about the house and/or property you're interested in selling.
Step 2: Schedule a Walkthrough
After you have contacted us to express interest in selling your home for cash, and we have had a chance to get to know each other, step two is getting a walkthrough on the calendar. We will schedule a walkthrough on a day and time that works for both of us, and we will meet you in person at your house.
During the walkthrough, we will take our time and understand the property. We will go inside, open doors, look around, look under, walk around the house, and so on. We have a whole list of items we want to see and assess with our own eyes.
We truly have to understand the ins and outs of the house you are selling so we can give you the fairest offer we can.
This walkthrough also allows us to see the neighborhood and how your house's condition compares to others. We need the whole picture to give you the best offer.
Step 3: Receive a Cash Offer for Your Home
After our walkthrough assessment, we just need a little time to put together a fair cash offer for you, but the process goes extremely fast in general. We will provide you with a written cash offer for your home that you can decide to accept or not. If you decide to accept our offer, we're in the home stretch! If you decide to decline the offer, no worries. You are under no obligation.
Many homeowners are not ready to make an immediate decision upon receiving a cash offer, and that is really no problem. If you were just curious or interested in making a comparison, you can take the time you need and can always contact us later when you're ready.
Step 4: Sell Immediately or Whenever You're Ready
If you decide to accept our cash offer, you will be asked to formally sign our offer contract, and we can close immediately. If you want things to go that fast, we can do that and many of our transactions are done within a matter of weeks (if not sooner).
If you need more time to think or to pack up and relocate, whatever the situation, we can give you that time. This means we can complete the sale when you are ready, and we can be on whatever timeline makes the most sense for you (and your family).
Questions or Ready for Step One?
If you have any questions about our buying-homes-for-cash process or want to get started, give us a call or complete our online contact form today. Our goal is to connect with you within 48 hours through email or our form, and our team is standing by to answer the phone quickly. Let Blue Chicken Investors help you sell your home for cash quickly and without all the hassle of working with a realtor. We buy houses all the time. We're happy to put that experience to work for you, providing you with a simple, reliable, even enjoyable home-selling experience.