We Buy Houses for Cash in Bellevue, KY
Best Home Buyers in Bellevue, KY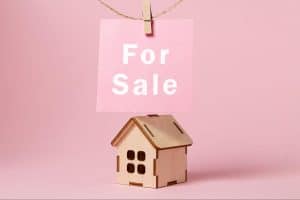 Do you need to sell your house fast? If so, rely on Blue Chicken Investors. We are here to purchase your house in Bellevue, Kentucky. Regardless of what condition your house might be in, we want to buy it from you. Learn more about our services below, and give us a call to figure out how much your house is worth. We will get you to the closing table as quickly as we can.
Sell Your House Fast: How It Works
If you are interested in selling your house for cash, there are several steps involved in the process. They include:
First, reach out to us to let us know that you are interested in selling your house.
Then, answer a few questions about your house. We want to figure out where it is located, how big it is, and what upgrades or renovations you might have done to it.
After this, we will come and take a look at your house in person. We will schedule a showing at a time that is convenient for you.
Once we are done looking at your house, we will collect all the information necessary to present you with a fair cash offer.
You are under no obligation to accept the offer that we provide. You can take as long to look at it as you would like, and you can get back to us on your schedule.
How much money do you think you can get for your house? Reach out to us to find out.
We Buy Bellevue Houses in Any Condition
We understand that you may think your house cannot be sold because of the condition it is in. No matter what type of condition your house is in, we would like to buy it from you. Do not spend time and money doing the repairs on your own. Instead, give us a call 859-479-2997 to figure out how you can sell your house without having to do any repairs at all!
Call Blue Chicken Investors Today to Sell Your House Fast
If you want to sell your house as quickly as possible, look no further than Blue Chicken Investors. We buy houses in the local area, and we would love to buy your house as well. We will present you with a fair cash offer, helping you save money on closing expenses in the process. Contact us today to speak to our team!