We Buy Houses Newport, KY, Request a Cash Offer Today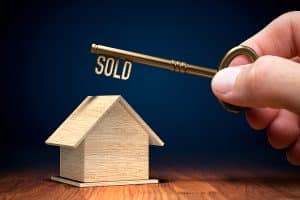 Welcome to Blue Chicken Investors Northern Kentucky! If you're looking to sell your home in Newport, KY, we're here to help. We understand that selling a house quickly and for the best price is crucial, which is why we buy houses for cash. Our compassionate and transparent approach ensures that you'll have options, and we'll never pressure you to sell. Whether your house is in excellent condition or needs major repairs, we're interested in making a fair cash offer. Take the first step and request a cash offer from us today!
We Buy Houses for Cash
At Blue Chicken Investors Northern Kentucky, we buy houses for cash in Newport, KY. Our quick and hassle-free process allows you to sell your home within two weeks or at your preferred pace. We understand the urgency of your situation and offer a transparent cash offer, giving you the freedom to decide without any pressure. Whether you need to avoid foreclosure or simply want to sell your house quickly, we're here to provide you with a reliable solution.
We Buy Houses in Any Condition, Even If the House Is Ugly or Damaged and Needs Major Repair
Regardless of your house's condition in Newport, KY, Blue Chicken Investors Northern Kentucky is interested in buying it. If your property requires significant repairs or remodeling, there's no need to worry. We buy houses in any condition, allowing you to sell your home without spending time or money on renovations. Let us take care of your home selling process and provide you with a fair cash offer.
4 Easy Steps to Get Cash for Your Home in Newport, KY
Selling your house to Blue Chicken Investors Northern Kentucky is a breeze! Follow these four easy steps:
Contact us by filling out our form with necessary information.
Schedule a convenient walkthrough of your property.
Receive a detailed cash offer from us.
Sell your home immediately or on your terms. We'll accommodate your schedule and ensure a smooth closing process.
Housing Trend in Newport, KY
The Newport housing market remains fiercely competitive, with fluctuations in home prices and market activity. In June 2023, the median sale price of a home in Newport was $250K, a decline of 2.0% compared to the previous year. Despite this slight drop, it still indicates a robust market as homes continue to command a considerable price.
A significant indicator of the market's competitiveness is the median sale price per square foot, which currently stands at $187. This represents a noteworthy increase of 2.5% since the previous year, showing that the cost of real estate per square foot has risen, likely due to the high demand and limited supply of properties in the area.
One interesting finding is the time it takes for homes to sell in Newport. Last year, houses were snapped up rapidly, with an average of just 6 days on the market. However, in June 2023, the average time on the market increased to 12 days, suggesting a slight cooling in the housing market's frenzied pace. This extended duration may be a result of the 2.0% decline in median home prices, causing buyers to be more deliberate in their purchasing decisions.
About The Newport, KY
Newport, KY, located in Northern Kentucky, offers a delightful blend of history, culture, and modern amenities. With its scenic riverfront and vibrant community, Newport has become a sought-after place to live. Enjoy the diverse dining scene, local sports teams, and exciting attractions while we help you navigate the real estate market.
Ready to sell your house for cash in Newport, KY? Contact Blue Chicken Investors Northern Kentucky at 859-479-2997 and request your cash offer today. Take the first step towards a stress-free home selling experience!