Home Buyers Newport, Request a Cash Offer Today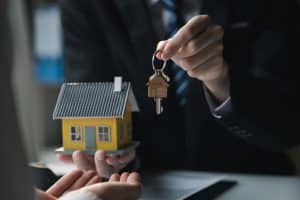 Welcome to Blue Chicken Investors Northern Kentucky! If you're looking to sell your house in Newport, KY, we are the trusted home buyers you need. We understand that selling your home can be stressful, which is why we make the process easy and hassle-free. At Blue Chicken Investors, we buy houses for cash, ensuring a quick and fair transaction. Whether you're facing foreclosure, need to relocate, or want to sell your property for any reason, we're here to help. As a local, family-owned company, we operate with Christian values, honesty, integrity, and transparency, providing you with the best solutions without pressure.
Cash Home Buyers in Newport
Blue Chicken Investors Northern Kentucky are the premier cash home buyers in Newport. If you want to sell your house fast and avoid the complexities of the traditional market, we have the perfect solution for you. With our cash buying process, you can skip the time-consuming and uncertain listing process. We understand that urgent situations arise, and we're here to provide a swift and hassle-free experience. When you reach out to us, we'll assess your property and present a fair cash offer, allowing you to sell your home quickly and move on with confidence. Don't worry about repairs or renovations; we buy houses as-is, ensuring a smooth and stress-free transaction.
Home Buyers Who Buy Houses in Any Condition
At Blue Chicken Investors Northern Kentucky, we buy houses in any condition in Newport. We believe that every property holds value, regardless of its state. If you have a house that requires major repairs or cosmetic updates, don't fret – we're interested in purchasing it. Avoid the hassle of dealing with repairs or finding the right buyers in the traditional market. Our team will handle everything, and you can sell your house as-is for cash. Whether it's an inherited property, a foreclosure, or a home you simply don't want to deal with anymore, we're here to help. Let us make you a fair cash offer, and you can sell your house without any worries.
4 Easy Steps to Get Cash for Your Home in Newport
Selling your home in Newport for cash is as simple as 1-2-3-4:
Step 1: Contact Us About the House You Need to Sell
Fill out our contact form, providing essential details about your property and how we can reach you. We'll respond promptly to start the process.
Step 2: Schedule a Walkthrough
We'll arrange a convenient walkthrough of your home to assess its condition and gather necessary information for a cash offer.
Step 3: Receive a Cash Offer for Your Home
After the walkthrough, we'll present you with a detailed cash offer. Take your time to consider it; there's no pressure to accept.
Step 4: Sell Immediately or Whenever You're Ready
If you're satisfied with the offer, we can close the deal in a matter of days. Alternatively, we can accommodate your schedule for a smooth process.
Housing Trend in Newport, KY
The housing market in Newport, Kentucky, has been showing some interesting trends in June 2023. Despite being a highly competitive market, the median sale price of homes has experienced a slight decline of 2.0% compared to the previous year, bringing it to $250,000. This decrease in median sale price may indicate a possible stabilization or cooling off of the market after a period of rapid growth.
On the positive side, the median sale price per square foot has seen a modest increase of 2.5% since last year, reaching $187. This suggests that while overall prices may have dipped slightly, the value of individual properties in Newport has continued to appreciate, which may be a point of interest for potential buyers.
Another noteworthy finding is the change in the average number of days homes spend on the market. In June 2023, homes in Newport were taking an average of 12 days to sell, twice as long as the 6 days seen in the same period last year. This prolonged selling time may be indicative of increased inventory or a less frenzied buying atmosphere in the market.
About The Newport
Newport, KY, located along the Ohio River, is a vibrant city with a rich history and a welcoming community. Offering a mix of modern amenities and historic charm, Newport attracts both residents and visitors alike. From the Newport Aquarium to shopping districts and excellent dining options, there is no shortage of attractions in this city. Its proximity to major cities, such as Cincinnati, adds to its appeal. Whether you're selling your property or exploring the real estate market in Newport, you'll find a warm and friendly atmosphere awaiting you.
Ready to sell your house for cash in Newport, KY? Contact Blue Chicken Investors Northern Kentucky today and request a cash offer. We are committed to providing you with a transparent and stress-free home selling experience. Let us help you find the best solution for your situation. No matter the condition of your home, we're here to make the process easy and convenient. Call us at 859-479-2997 and take the first step towards a smooth and fair home sale.