Sell Your House Fast Newport, Request a Cash Offer Today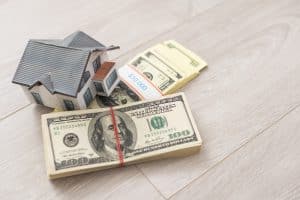 Welcome to Blue Chicken Investors Northern Kentucky! If you need to sell your house fast in Newport, KY, look no further. We understand that selling a home can be stressful, especially if you need to do it quickly. At Blue Chicken Investors, we're here to make the process simple and hassle-free. We buy houses for cash and provide quick solutions to help you out of difficult situations. Our compassionate team is dedicated to finding the best solution for you, even if it means you don't sell to us. With honesty, integrity, and Christian values at the core of our business, we'll guide you through the process, ensuring a fair and transparent experience.
Sell Your House for Cash
At Blue Chicken Investors Northern Kentucky, we specialize in buying houses for cash in Newport. When you need to sell your home swiftly, our streamlined process can help you achieve your goal without the stress and delays of the traditional market. No matter your reason for selling – foreclosure, relocation, inherited property, or any other situation – we're here to help. Our team understands that life can throw unexpected challenges, and we are committed to providing a compassionate and efficient solution. By selling your house for cash, you can skip the uncertainties of listing your home and waiting for a buyer. With a fair cash offer, you can have peace of mind and move on with your life.
Sell Your House That is Damaged or Needs a Major Repair
Do you have a house in Newport that requires significant repairs or is damaged? Don't worry – Blue Chicken Investors Northern Kentucky buys houses in any condition. We believe that every property has value, regardless of its current state. Whether your house needs cosmetic updates or major renovations, we are interested in purchasing it. Selling a property in disrepair through traditional channels can be a daunting task, but we are here to simplify the process. Our team will assess your home's condition during a walkthrough and present you with a fair cash offer. Selling your damaged house for cash means you won't have to invest time and money into costly repairs. Let us take care of it and provide you with a hassle-free solution.
4 Easy Steps to Get Cash for Your Home in Newport
Selling your home in Newport for cash is as easy as 1-2-3-4:
Step 1: Contact Us About the House You Need to Sell
Fill out our contact form, providing essential details about your property and how we can reach you. We'll respond within 24 hours to start the process.
Step 2: Schedule a Walkthrough
We'll schedule a convenient walkthrough of your home to assess its condition and gather necessary information to calculate a cash offer.
Step 3: Receive a Cash Offer for Your Home
After the walkthrough, we'll present you with a detailed cash offer. Take your time to consider the offer; there's no pressure to accept.
Step 4: Sell Immediately or Whenever You're Ready
If you're satisfied with the offer, we can close the deal in a matter of days. Alternatively, we can accommodate your schedule for a smooth and stress-free process.
Housing Trend in Newport, KY
The housing market in Newport, KY, has been displaying notable fluctuations in recent times. According to the latest data from June 2023, the median sale price of a home in Newport was recorded at $250,000, showcasing a 2.0% decrease compared to the previous year. This dip in prices might indicate a period of adjustment in the market after potential price surges in the recent past.
Interestingly, despite the decline in median sale prices, the median sale price per square foot has seen a slight increase of 2.5% since last year, standing at $187. This could imply that buyers are focusing on more compact, cost-effective properties, potentially driving up the price per square foot.
Furthermore, the Newport housing market is experiencing heightened competitiveness, with homes taking an average of 12 days to sell in June 2023. This figure represents a significant increase from just 6 days on the market in the previous year. The prolonged time on the market could be an indication of more cautious buyers or increased inventory levels.
About The Newport
Newport, KY, is a vibrant city located along the Ohio River, known for its rich history, picturesque landscapes, and friendly community. This charming city offers a perfect blend of modern amenities and historic charm. Residents and visitors alike enjoy the variety of attractions, including the Newport Aquarium, shopping districts, and excellent dining options. With its convenient proximity to major cities like Cincinnati and a thriving local economy, Newport continues to attract homebuyers and investors. Whether you're looking to sell your property or explore the real estate market, Newport offers a warm and welcoming atmosphere.
Ready to sell your house fast for cash in Newport, KY? Contact Blue Chicken Investors Northern Kentucky today and take the first step towards a stress-free home selling experience. Request a cash offer and discover how we can help you with your specific needs. Let us assist you in finding the best solution for your situation, no matter the condition of your home. We're committed to providing honest, transparent, and compassionate service throughout the entire process. Sell your house quickly and move forward with confidence!