Home Buyers Williamstown, Request a Cash Offer Today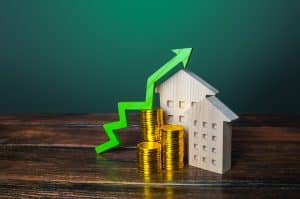 Welcome to Blue Chicken Investors Northern Kentucky! If you're looking to sell your home in Williamstown, KY, we are here to help. As a family-owned company, we understand the importance of selling your house quickly and for the best possible price. Our compassionate and transparent approach sets us apart as cash home buyers who genuinely care about helping you find the best solution for your situation. Whether your house is in excellent condition or needs repairs, we'll make you a fair cash offer. Discover the simple 4-step process to get cash for your home today!
Cash Home Buyers in Williamstown
At Blue Chicken Investors Northern Kentucky, we are your trusted cash home buyers in Williamstown. If you need to sell your house fast, we can offer you a fair cash price, enabling you to move on from difficult situations quickly. No need to worry about repairs or staging; we buy houses as they are. Our team is committed to providing a hassle-free and efficient process, so you can receive your cash quickly. Trust us to make selling your home a stress-free experience.
Home Buyers Who Buy Houses in Any Condition
No matter the condition of your home in Williamstown, Blue Chicken Investors Northern Kentucky is interested in buying it! We understand that selling a house in need of repairs can be challenging, which is why we offer a fair cash price regardless of the property's condition. Say goodbye to costly renovations and showings – we buy houses as-is. If you need to sell quickly due to foreclosure, relocation, or any other reason, we're here to help. Our mission is to make the selling process seamless, allowing you to move forward with peace of mind.
4 Easy Steps to Get Cash for Your Home in Williamstown
At Blue Chicken Investors Northern Kentucky, we've simplified the process of selling your Williamstown home into four easy steps:
Contact Us About the House You Need to Sell: Fill out our contact form with essential information about your property, and we'll get back to you promptly.
Schedule a Walkthrough: We'll arrange a convenient time to assess your home's condition and gather detailed information.
Receive a Cash Offer for Your Home: After the walkthrough, we'll present you with a fair cash offer with no obligations or pressure to accept.
Sell Immediately or Whenever You're Ready: Once you're comfortable with the offer, we can close the deal in a matter of days or at your preferred pace.
Housing Trend in Williamstown, KY
The housing market in Williamstown, KY, has shown remarkable growth and competitiveness in recent times. According to the latest data from June 2023, the median sale price of a home in the area has surged by an impressive 32.0% compared to the previous year, reaching a median price of $256,000. This substantial increase in home prices indicates a strong demand for housing in the region and reflects a thriving real estate market.
One significant aspect of this upward trend is the reduction in the average number of days that homes spend on the market. In June 2023, homes in Williamstown were selling remarkably fast, with an average time on the market of just 4 days. This represents a notable improvement compared to 12 days recorded the previous year, indicating heightened buyer interest and competition for available properties.
Despite the surge in home prices and increased demand, it's worth noting that the number of homes sold in June 2023 slightly declined compared to the previous year. In June this year, 8 homes were sold, whereas 9 homes were sold in the same period last year. This finding suggests that while the market remains competitive, the inventory might be relatively tight, leading to a slight decrease in the number of transactions.
About The Williamstown
Williamstown, KY, is a charming city nestled in Northern Kentucky. Known for its picturesque landscapes and friendly community, Williamstown offers a delightful mix of suburban comfort and rural beauty. Residents and visitors alike enjoy various outdoor activities, local events, and easy access to neighboring cities. The city's strategic location and thriving economy make it an excellent place to call home.
Are you ready to sell your home in Williamstown? Request a cash offer today from Blue Chicken Investors Northern Kentucky! Our hassle-free process and fair cash prices ensure you can sell your home quickly and move on with confidence. Contact us now at 859-479-2997 to get started.