Sell Your House Fast in Williamstown, Request a Cash Offer Today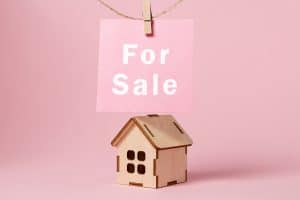 Introducing Blue Chicken Investors Northern Kentucky! If you're looking to sell your house quickly in Williamstown, we're here to help. As a family-owned company, we understand the importance of finding a compassionate and efficient solution for your real estate needs. We buy houses for cash, and our process is designed to be hassle-free, ensuring you get the best offer in a short timeframe. Whether your house needs repairs or you're facing a difficult situation, we offer a simple, transparent, and reader-friendly approach to selling your home. Request a cash offer today and let us assist you in finding the ideal solution.
Sell Your House for Cash
At Blue Chicken Investors Northern Kentucky, we specialize in buying houses for cash in Williamstown. Our quick and reliable process allows homeowners to sell their properties without the usual hassles of traditional real estate transactions. If you need to sell your house fast for cash, we are the solution you've been searching for. Our team is committed to offering fair and competitive cash offers, providing you with the flexibility to choose the best option for your situation. Get in touch with us today to discover how easy and stress-free selling your house for cash can be.
Sell Your House That is Damaged or Needs Major Repairs
No need to worry about the condition of your house in Williamstown! Blue Chicken Investors Northern Kentucky buys houses in any condition. If your property requires major repairs or is damaged, we're still interested. We understand that unexpected situations arise, and we're here to offer you a viable solution. By selling your house to us, you can avoid the expenses and time-consuming process of fixing it up. We'll take care of all the details, allowing you to move forward with ease. Contact us now to sell your house, regardless of its condition.
4 Easy Steps to Get Cash for Your Home in Williamstown
Our straightforward process to get cash for your home in Williamstown can be completed in four simple steps. First, fill out our contact form with essential details about your house. Second, schedule a walkthrough, where we'll assess your property's condition. Third, receive a fair cash offer with no pressure to accept. Finally, sell immediately or choose a closing date that suits your timeline. Whether you're facing foreclosure or simply want to sell your home quickly, we're here to provide you with the best options and exceptional service.
Housing Trend in Williamstown, KY
The housing market in Williamstown, Kentucky, has experienced significant growth and competitiveness in recent times. According to recent data, the median sale price of homes in the area surged by an impressive 32.0% in June 2023, compared to the previous year. This notable increase resulted in a median sale price of $256,000, making it a lucrative market for homeowners and sellers alike.
One of the key indicators of the market's competitiveness is the average time homes spend on the market before being sold. In June 2023, the average time a property remained on the market in Williamstown was just 4 days, a substantial drop from the 12 days seen in the previous year. This indicates a high demand for homes in the area, leading to swift transactions and a sense of urgency among potential buyers.
However, despite the soaring prices and fast-paced sales, it is noteworthy that the number of homes sold in June 2023 declined slightly compared to the same period last year. In June this year, 8 homes were sold, whereas there were 9 homes sold in June the previous year. This could be attributed to various factors, including limited inventory, increased demand, or other external market influences.
About The Williamstown
Williamstown, located in KY, is a charming city with a rich history and a close-knit community. Known for its scenic beauty and recreational opportunities, it offers a welcoming environment for residents. Whether you're relocating, downsizing, or facing financial challenges, selling your house in Williamstown has never been easier with Blue Chicken Investors Northern Kentucky. We're dedicated to helping homeowners find the best solutions for their real estate needs, providing compassionate, transparent, and hassle-free services. Get in touch with us today and let us guide you through the process of selling your house in this wonderful city.
If you need to sell your house fast for cash in Williamstown, don't hesitate to contact Blue Chicken Investors Northern Kentucky today. Request a cash offer now, and let us help you find the best solution for your unique situation. Our team is here to provide you with a stress-free and transparent experience, ensuring you get the most value for your property.